How To Get Freelance Clients (without using Upwork!)
Getting high paying clients, earning more by doing less – the freelancer's ultimate dream. If you're reading this, it's probably because you've realized it is in no way sustainable to rely solely on platforms such as Upwork and Fiverr for clients. It's a great place to start, sure, but any successful freelancer will quickly become aware of the limitations of such platforms. There comes a point where a freelancer needs to create their own demand generation engine.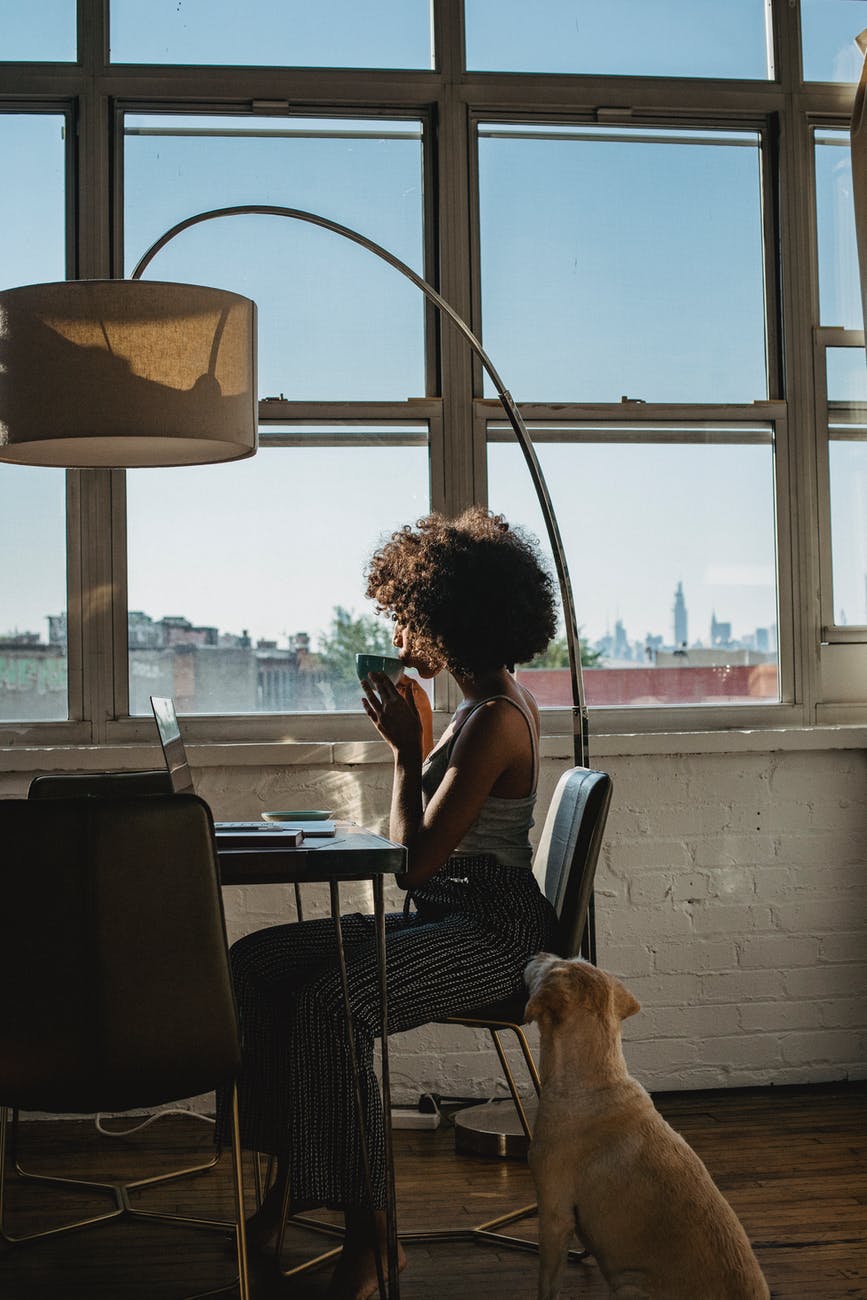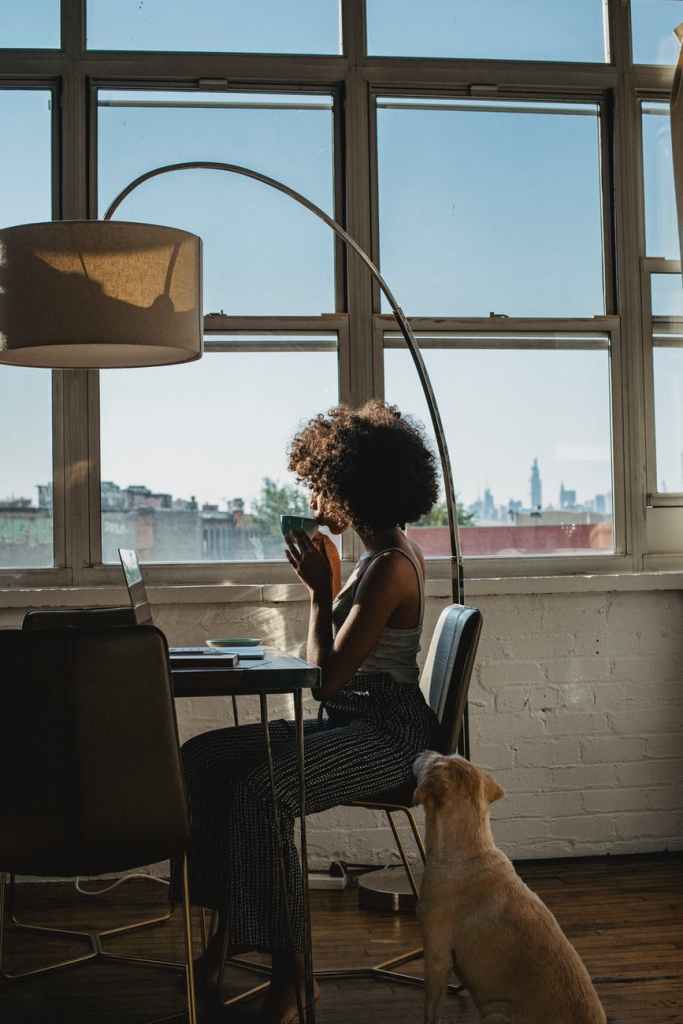 How To Get Freelance Clients (without using Upwork!)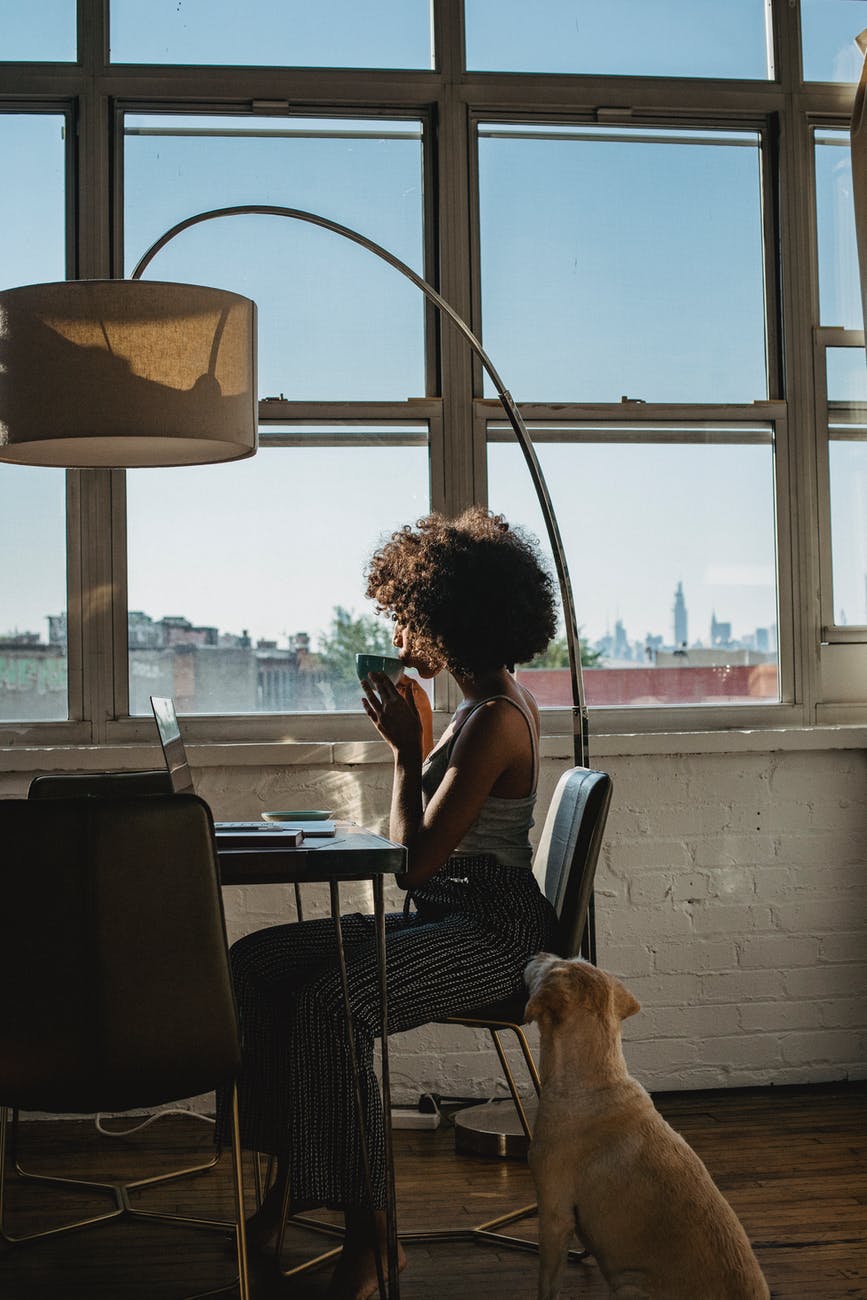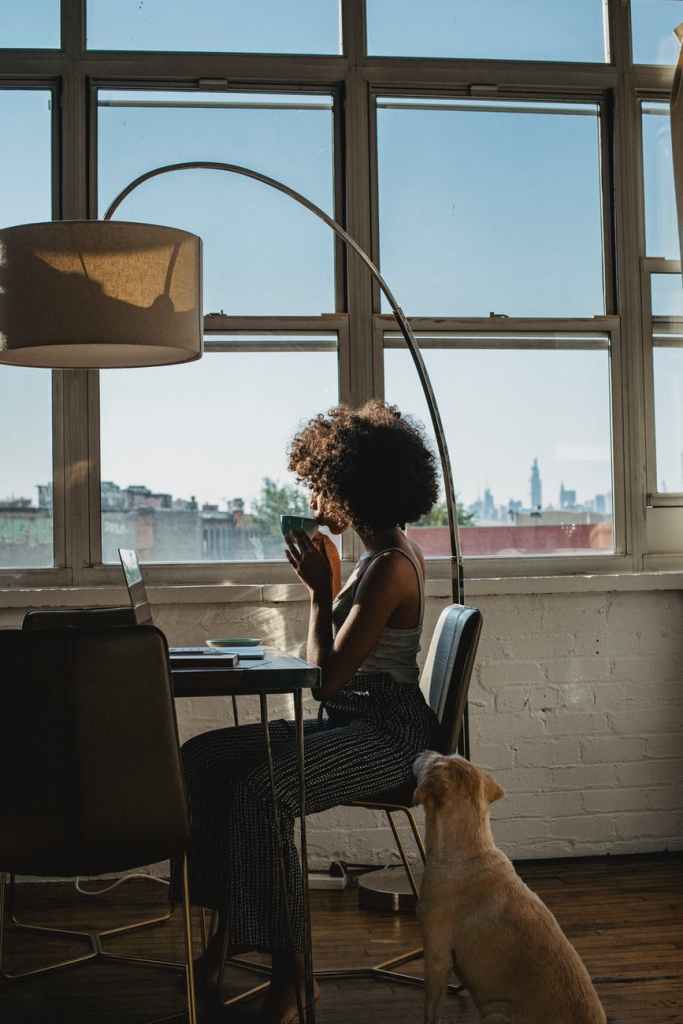 Getting high paying clients, earning more by doing less – the freelancer's ultimate dream. If you're reading this, it's probably because you've realized it is in no way sustainable to rely solely on platforms such as Upwork and Fiverr for clients. It's a great place to start, sure, but any successful freelancer will quickly become aware of the limitations of such platforms. There comes a point where a freelancer needs to create their own demand generation engine.
The question is, how? Well, a lot of it starts with a mindset. The foundation of this mindset is dependent on factors like how much you think you can charge, for example. Freelancers that have their own demand generation engine are usually able to charge 3 to 4 times more than on freelance job boards/platforms. It's all about knowing your worth and figuring out the best ways of connecting to your ideal clients are. Let's take a deep dive into how freelancers can create self-perpetuating, money-making enterprises without using Upwork or Fiverr. We'll be discussing why freelance marketplaces should be a no-no, exploring lead generation and demand generation as a freelancer, and lastly, we'll go over my three favorite ways of generation demand.
Why you should avoid Upwork as a freelancer?
You should avoid Upwork as a freelancer because of the 20% cut it takes, its concentration of low-paying clients, and how likely it is to get your account suspended.
Freelance marketplaces are brutal. Every day, hardworking freelancers are banned, scammed, conned, and overall under-valued for their time and effort. Don't even get me started on how underpaid freelancers are on platforms such as:
Upwork

Fiverr

Freelancer

People Per Hour

Guru
Huge cuts, lack of control, race to the bottom…
Whilst there is no shortage of freelance marketplaces nowadays, you should avoid them.
You'll risk having absolutely no control over your business whatsoever.
If the platform suddenly closes down, you could lose all of your clients, and your income source as well.
Most platforms frown upon contacting clients outside of their interfaces, some even prohibit it firmly.
That means that you're at the mercy of the platform because you have no way of interacting with your clients outside of it.
Let's not even talk about the cut these marketplaces have the audacity of taking from every transaction.
Some take fees that go all the way up to 20%. This means that ultimately, there's a cap on the earnings you're able to make on these platforms.
Someone will always be taking (a hefty) cut from your profit, which goes against the very reason why you're freelancing, right?
Freelance marketplaces are the playing fields for races to the bottom.
In many cases, when potential clients will be looking for your offering, the lowest bidder will win.
These platforms don't value the quality of work, don't highlight experience or expertise – many users will just go straight for the cheapest freelancers.
There are plenty of fish in the pond on these websites, and it will be extremely difficult for you to stand out.
If you do manage to, there's no telling whether or not you'll be able to beat the algorithm and stay on top.
It only takes a small change in your profile to sink you right back down to where you started.
This leads us to think about an important question: are freelancer marketplaces a viable route if your goal as a freelancer is working with clients that pay your services for what they're worth?
Finding clients as a freelancer = lead generation
What are the benefits of being a freelancer?
Choose when you want to work
Be your own boss
Choose your own projects
Be able to work from anywhere
Not commute to work every day
The perks of being a freelancer are boundless. A recent Flexjobs survey offered a take on the reasons people start freelancing, and the answers are telling:
70% of respondents said they wanted a healthier work/life balance

Others wanted to have the freedom to choose when and how they work

Some wanted to be able to work from anywhere

49% wanted to be their own boss and not work under someone else

Some wanted to be able to choose their own projects

Others were sick of the tedious commute to work every day
The promise seems heavenly: as a freelancer, there's no one to take orders from, you can work whenever and wherever you want, you can choose what to work on, and you can organize your workflow however you please.
The problem isn't the lifestyle, nor the actual work, it's the finding new clients and opportunities.
There's no one to do your marketing for you, no one to create your brand or to send new work your way every day, which you would traditionally have by working in a company.
Getting new work is a daily hustle, and if you're a freelancer, you'll know the crippling anxiety that comes with being afraid you won't have enough work to pay the bills.
Finding clients who value your time, your experience, your work, and who pay on time is a difficult task.
Right, the hardest part of freelancing is finding new business. Let's cut to the chase. It doesn't have to be a struggle.
The key to freelancer success is establishing a durable ecosystem for lead and demand generation. Let me explain.
A quick guide to leads as a freelancer
What are the different types of leads?
Hot leads, which are high priority
Warm, which are medium priority
Cold, which are low priority
Freelance lead generation is the process of enticing your dream clients and making the idea of hiring you irresistible. These dream clients are called your leads – they're individuals or organizations that would very likely be interested in your offering. A lead is anyone who shows potential interest in your service as a freelancer.
Lead generation is when you attract prospects to your service and pique their interest so that they can become a lead, and eventually convert into a client.
It's all about finding ways to attract people to your service and to efficiently transform this interest for your offering into the concrete action of becoming clients.
Hot, warm, and cold leads
Not all leads are created equal. The lead stage is just another part of the client lifecycle, and it can take many different forms.
Reaching out to hundreds of leads every week isn't a surefire way to nail your marketing strategy, at all.
Leads are usually differentiated by assessing how high priority they are.
They could either be hot, warm, or cold leads. Wondering which category one of your leads falls under? Just think about a few criteria and you'll know:
Does the prospect have a set budget available for your offering/service?

Does your prospect have the authority to initiate a collaboration with you?

Does the prospect have a definite need for your offering/service?

Does your prospect's need fall into the right timeframe?
A hot lead would tick all of these boxes, whereas a warm one might miss the mark of one or two, and a cold lead needs quite some nurturing and persuading before they can convert.
I'd advise you to make sure your leads do fall under at least one of these factors, otherwise, you'll risk reaching out to people that aren't interested in your offering, which is often a waste of time and resources.
This is a principle inspired by ABM marketing, which I explore in this article.
By the way, you know your dream client better than anyone. Get yourself your client criteria list – only reach out to prospects if they accommodate your criteria. These could be things like:
The client has credibility in their area of expertise

The client's brand is established

The brand is relevant to your values and vision
Think about what value means to you, establish what a "good" client looks like to you as a freelancer.
The more you're transparent about what makes your dream client, the easier it will be for you to grow your perfect client base.
Especially if you're going to be targeting leads and prospects – you can't target if you don't know who you want to reach.
A freelancer's demand generation engine
Freelancing's greatest imperfection is that it doesn't provide any guaranteed income. Thankfully though, if you employ the right strategies, there's a lot you can do to guarantee work for the months to come. Let's talk about demand generation as a freelancer.
What is demand generation?
Demand generation is the process of creating the urge and showing leads why they should purchase a product or service.
Demand generation is the process of using data to guide your prospects into becoming clients. A demand generation strategy's goal is to drive growth and focus on revenue.
By establishing solid demand generation, you'll be able to guarantee your income for months and even years to come as a freelancer.
You'll be using the same techniques as brands, accounting for all the steps in your client's journey with you – at the end of the day, why shouldn't you?
Being a freelancer doesn't mean you can tap into the powerful techniques and principles that help brands become hugely successful. That could be yours too.
More precisely, demand generation is the path towards creating a need for your service in your potential clients.
Lead generation is finding the people who could be interested in your service, and demand generation is creating the urge and reasons to become your clients.
Demand generation is built open some different pillars, ranging from what we call outbound, paid media, SEO (Search Engine Optimization) content, and social media.
I would definitely recommend that the first place you start as a freelancer is cold email, which has an impressive Return on Investment (ROI) rate, as well as loads of possibilities for A/B testing different options.
I'm also going to be going over two other demand generation methods I love, which are paid advertising and content.
Cold emailing - an efficient lead generation start for freelancers
Cold emailing is among the most efficient methods of lead generation. It is great because it doesn't cost anything, as opposed to paid advertising.
What's the goal of a cold email?
The ultimate goal of a cold email is to inform your ideal customers on how you can add value to their company. You shouldn't be pitching right away, you're just trying to introduce yourself as the expert that will help them reach their goals and objectives thanks to your service/offering. Don't forget to include a clear call to action, prompting your prospects to the next action.
Remember to center the whole email around your prospect's business and how you can help. I have a really detailed article on cold emailing that can help you craft the perfect cold email.
I won't go too much into detail because we've got a lot more to talk about today, though I will say that I always keep things short and sweet, just generally straight to the point.
A few lines and sentences should be enough to get your point across. Also, don't skimp on the follow up emails – it usually takes more than one email for your prospects to get back to you.
I also have an article on how to craft in an incredible follow (this is where most of the replies happen) – check it out for more info.
Defining your Ideal Customer Profile (ICP)
An ICP is a thorough description of your ideal client or the client that would most want your offering. It can be defined using firmographic factors.
Cold emailing can allow you to really thoroughly A/B test and find out some key indicators of what works best. You'll most importantly be able to assess what your Ideal Customer Profile (ICP) looks like. An ICP is a theoretical description of your ideal client or the type of client that would be able to most benefit from your offering/service. You can define your ICP using some basic firmographic factors, like:
The average size of the company you want to target

The average revenue of your ideal clients

The ideal industry of your ideal clients

The ideal location of your ideal clients

And other, more tailored factors, depending on your offering
Properly defining your ideal customer profile can be extremely useful to your marketing efforts, as you'll be able to find the exact prospects that need your service the most. This way, you can focus on targeting the prospects that perfectly match your offering. You can define the problems you solve within your service and align this with your ICP's needs.
Paid advertising - quick lead and demand generation
Doing paid advertising through Facebook ads or LinkedIn ads is a really scalable way of generating leads and demand.
I will however say that this is more suited to the freelancers who do have the budget for paid advertising.
The average cost-per-click (CPC) of Facebook ads was $0.974 in November 2021, so do consider the financial factor when deciding whether or not you should consider paid advertising.
I spent a lot of time every week A/B testing paid advertising campaigns on Facebook and LinkedIn for my clients, so I know how powerful they can be.
In fact, A/B testing different options and factors is a great way to get to know your ICP and to find out what works best for you.
If you send a large amount of traffic from Facebook ads or LinkedIn ads to a landing page and convert all of those visits into a sales phone call, especially if you have a strong pitch, you'll be able to lock down more than enough clients for the months to come.
Paid advertising is a way of building an impressively powerful demand generation machine that will basically be an automated influx of new work for your freelancing activity.
Long gone will be the days of struggling through the many scams and underpaying freeloaders of Upwork – you'll be finding your own dream clients, minus the hassle.
Demand generation opens up a whole window of scalability for freelancers. Once you get going and start seeing some impact, you'll be able to hire a freelancer or two to take care of your campaigns and maintain your website.
In turn, your freelancing business will scale into something much bigger thanks to this demand generation machine that you will have created.
Your dream of transitioning into an agency or SaaS company might just come true…
How paid advertising works for me
Before I start diving into my experience of paid advertising for my own business, do bear in mind that I'm a paid advertising specialist and I do this for a living, so don't be discouraged if you don't get these results right away.
They are attainable, they just take time and quite some A/B testing before you can figure out what works best for you.
In one campaign, I was able to get 58 confirmed bookings or sales calls. These calls are going directly into my calendar without me having to do anything at all. It's all just traffic flowing into a landing page which then goes into a calendar page so that prospects can book a call with me.
All I then have to do is pitch my service within that scheduled phone call, and I even sometimes have a sales specialist do those phone calls for me, which means my whole demand generation process is fully automated.
That is how you create a huge demand gen system – whole businesses are built around these systems. What's great though is that they also work for smaller scales like your freelancing work.
How much did this cost me? Well, every time I got a confirmed booking, it would cost me roughly £50 or $67.
If I was able to convert 1 in 5 of those phone calls, which is more or less the industry average, then that is £250 or $338 per client acquisition.
I sell my service for a few thousand pounds per client, which can be around $3000, after having really worked out a set package I sell during the sales call. This means that the return on investment (ROI) is amazing.
The general rule of thumb is $135 per confirmed booking or phone call, and a 1 in 5 average conversion.
The aim will be for you to work out your pricing in order to make sense of this and to be able to tap into a great ROI. That's why A/B testing all of these factors and options is crucial and can open you up to a world of demand generation.
Building trust and authority through content
Demand generation is not only about converting leads to clients. It's also about raising awareness, building trust and credibility.
I love doing this through two main channels: Youtube and blogging.
Generating organic leads through search engine searches, people looking for related topics, and finding your high-quality content is extremely efficient.
Including a simple call to action or contact field/pop-up can be all you need to get visitors to become leads, and in turn, become clients.
It's all about getting users to trust you enough to embark on a journey with you. This can be a powerful machine for your lead and demand generation, all thanks to SEO and Youtube.
The people that will be encountering this content of yours will have very high intent and will be extremely likely to be interested in your offering. Remember about the hot, warm, and cold leads? Well, these users will most likely be hot or warm leads.
Why? Because without you even looking for them, they've found you. They've come to read your blog post, or watch your Youtube video, and have been enticed to find out more about you or join your community.
You'll be generating demand without even trying that hard!
An added benefit is that through these blogs and videos, you can build authority and position yourself as an expert in your field.
A high level of authority is what will allow you to tap into those high-paying clients that you're craving – and the key to that is trust + credibility.
All of these lead and demand generation methods, tips, and tricks work hand in hand.
If a user encounters your blog, views you as credible, signs up to your newsletter but isn't yet fully convinced by your service, they'll be more likely to hop onto that sales call when they see your face on a Facebook ad.
Every demand generation technique within your strategy will be paving the way for your hottest leads to become your highest paying clients.
The more your prospects will see you talking about your area of expertise, the more credible you'll come across as.
This will make things infinitely easier for you when you're actually on that sales call trying to convince them you're the expert that can help them reach their goals.
Their attitude won't be "who the hell is this person? What do they want? Why should I care?", it will be more like "I know this person knows what they're talking about, how can I profit from their expertise?".
And that, my friend, is how you demand generation efforts can change your life as a freelancer.
I'm Phil, and I help companies with growth marketing. I'm also a Linkedin advertising specialist, helping businesses with their paid social.
I run this blog and I publish a whole lot of content whether it be here or on my Youtube channel. Stay tuned for loads more in-depth guides, tips, and tricks on marketing.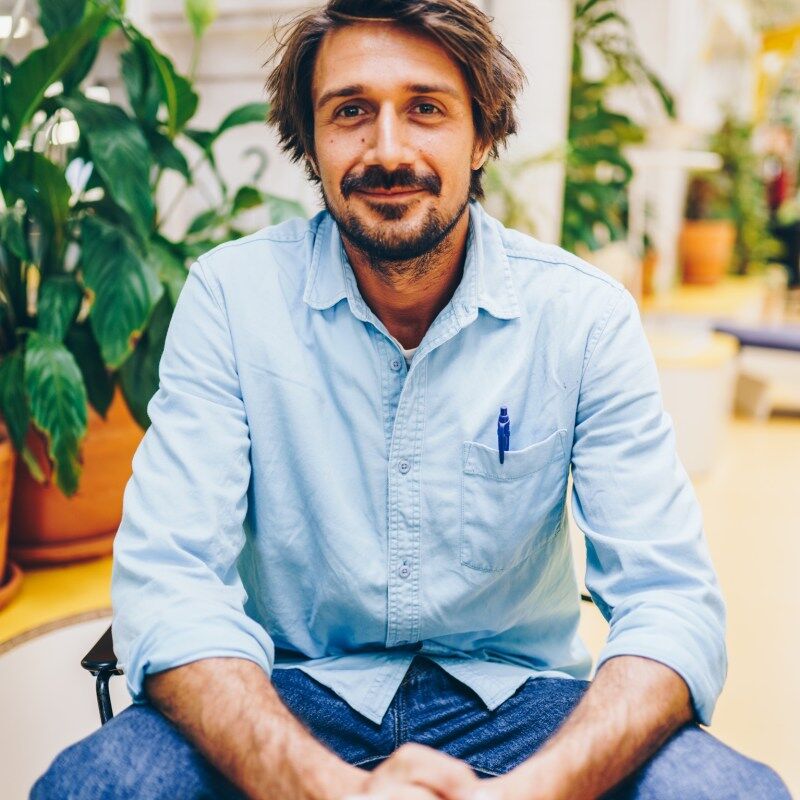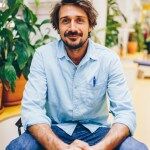 Philip Ilic | B2B Growth Specialist
Phil helps B2B SaaS companies with growth marketing and is a deep specialist in Linkedin advertising and paid social more generally (Facebook, Twitter, LinkedIn). He runs a paid social agency called Superlumen.co and is the founder of B2Bhero.co.